Camp Alleghany Alumni Association (CAAA) Board Members and Committee Structure
 Stephanie McPherson Astley, President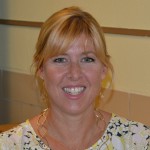 Stephanie Astley grew up in North Carolina, lived in Atlanta, GA and currently resides in York, PA. She graduated from Peace College as well as Mercer University. She has spent all of her professional career in Education. Stephanie began her career teaching preschool, was an After School Programs Director as well as taught 2nd grade at St. Martin's Episcopal School until 2007. She has two daughters, Sarah-Helms (10 yrs old, a second Termer) and Betsy (7 yrs old, Mini Camp 2018). Stephanie is involved with her daughters' school as a Parent Ambassador and a volunteer with their dance company. When not being the best mom taxi around, you can find her on the tennis courts weekly! (At Large seat 2, term expires December 2020.)   Contact Stephanie McPherson Astley.
Years at Alleghany: Stephanie began her days at Alleghany in 1987 as a Unit 2 Junior Camper, and was a camper for seven years. Stephanie was on staff from 1994-1999 as a JC of 1994, Store worker, Unit Head, Head of the Waterfront, Midway Mom and Upstart Mom. After two summers away, Stephanie returned to camp from 2002-2006 as Head of Senior Camp in 2002, Head of the Store, Head Hooper as well as a Mini Camp counselor during that time. Stephanie currently is the Assistant Head of Family Camp, a role that she has held since 2015.
Gained from 'Ghany: The things that I have gained from 'Ghany are countless and the list is long! I can't imagine not making a bed without a hospital corner or having good sportsmanship and shaking hands with my opponent. I was able to learn from my peers on how to be a leader, how to live with others, and how to work as a team. I credit Alleghany for making me a good friend and teaching me to create lifelong friendships as well as to be a strong, confident woman.
Most looking forward to: I'm so excited about the opportunity to give back to Alleghany and I am so honored to be a part of the CAAA Board for my second term. I'm looking forward to continuing to grow our membership, as well as reaching out to alumni through the events that we sponsor. I'm always looking for creative ways to get more 'Ghany Girls and Guys involved in our wonderful association.
Whitney Kiper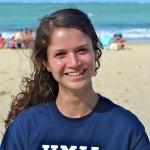 Whitney Kiper is from Reston, Virginia. She is a high school special education teacher in Fairfax County. She graduated from the University of Mary Washington in 2014 with a Bachelor's in English Literature. In 2015, she completed her graduate level coursework, and received a Master's in Education along with a certification for "Teaching Children with Autism." (20s rep, term expires December 2018.) Contact Whitney Kiper.
Years at Alleghany: Whitney first came to Camp in 2004 as Start-up, and enjoyed five years as a camper. She was then a staff member from 2009-Present as a JC, Counselor, Head of Carnival, Unit Head, Department Head, Assistant Head of Junior Camp, Head of Junior Camp, and Guest Counselor.
Gained from 'Ghany:Where to even begin! As a camper, Alleghany gave me a space to be myself, but also taught me how to be passionate leader, teammate, and friend. As a counselor and staff member. I thrived in the supported environment, and learn to be a self-motivated and loyal employee.
Most looking forward to: I am very honored to be on the CAAA Board. I am really looking forward to helping grow the membership base, connecting alumni, and enriching the experiences of current and future campers.
Wynne Patrick, Treasurer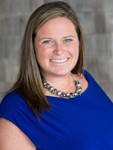 Wynne Patrick is a Manager in the Risk Management practice at ClearView Group in Hunt Valley, MD. She manages Sarbanes-Oxley (SOX) Compliance programs for her clients where she analyzes company-wide risks to the financial statements, documents, and tests relevant internal controls to mitigate those risks. Wynne is a CPA and a Certified Fraud Examiner. She resides in Alexandria, VA.
Years at Alleghany: 1990-2000 as a camper and counselor, JC of 1998. Attended or worked Family Camp 1986 – present.
Gained from 'Ghany: Not only have I made life-long friends from all over the world, but Alleghany truly taught me the spirit of giving, honor, and the importance of character. In my professional life, I credit Alleghany with providing me early practice in public speaking, the qualities of a respected leader, the courage to try new things, and the confidence to make decisions for a group.
Most looking forward to: I'm excited to promote awareness of the CAAA mission among alumni, grow the membership base, and enable future 'Ghany Girls to enjoy the many unique opportunities Alleghany can provide. (30s rep, term expires December 2019.) Contact Wynne Patrick.
Elizabeth Riddle Hoover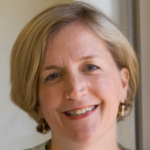 Elizabeth Riddle Hoover is Chief Technology Officer for Alexandria City Public Schools. She lives in Alexandria, Virginia with her husband, David, and two young daughters, Caroline and Madeline.
Years at Alleghany: Elizabeth attended camp between 1981 and 1990 and was a JC of '89. Five years ago she and her family attended Family Camp for the first time and it is now an annual vacation the whole family loves.
Gained from 'Ghany:  Elizabeth believes that Alleghany provided her not only life-long friendships but also instilled values and beliefs that have influenced her personal and professional life. As such, she looks forward to watching her girls spend their summers on the Greenbrier River.
Most looking forward to:  Spending time with other 'Ghany girls and guys giving back to the place I love most! I'm excited for my first term on this Board. (40s rep, term expires December 2020.) Contact Elizabeth Hoover.
Sally Ryland Duane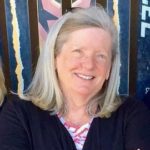 Sally Ryland Duane lives in Louisville, Kentucky and is retired from PNC Bank after 37 years working in the Wealth Management Dept as a Trust Officer.  Sally graduated from the University of Kentucky with a degree in Elementary Education (Go Cats!), worked at Disney World, and ultimately settled in Louisville with her husband Joe. "Since I've retired I love to travel, do some volunteer work, and try to exercise regularly." (60s rep, term expires December 2019). Contact Sally Duane.
Years at Ghany: I grew up in Richmond, Virginia and began attending Alleghany in Junior Camp at age 11 with many classmates and friends from Collegiate.  Probably most amazing was that I didn't attend camp as a 16 but was asked to be a JC (We had only 6 in our group and two of us  — one my best friend — skipped our 16 summer!) I continued to come back to camp all through college and quit two full times jobs after college to be a counselor until I finally had to settle down!  I came back to Alleghany in the 80s first with Family Camp and then became a regular when my daughter Courtney started camp at 11 and we came at least three times a summer to drop off/pick up and visit. I was fortunate to be able to come last summer for the last week of camp when she was Senior Head of Camp and just helped out wherever I could. I worked two Mini Camp summers with my old friends Joan Hedgecock and Rooney Cargill and thoroughly enjoyed every minute. I was Head Hopper with Brooke. During my seven years as a Counselor, I taught Canoeing, was Head Hopper, and Upstart Mom my last two summers. In 1973 my friend Ann Washburn and I were the only two staff for Family Camp! (and the Green Team!). My husband Joe Duane loves Camp Alleghany, especially the LOL work week!
Gained from 'Ghany: Because my family moved to Kentucky from Richmond after high school, 'Ghany really provided a continuity and allowed me to maintain my childhood friendships which I still have today. Cooper Dawson was my first and best boss! I have never come across the river without recognizing someone from my years at camp.  I come from a family of Alleghany girls — my two aunts who are 91 and 93 talk to me about camp all the time and their daughters all have been to Alleghany as campers or counselors — there are nine of us!
Most looking forward to: Keeping the Alleghany tradition going and providing a wonderful place for young women to thrive, unplug and expand their horizons.
Pattie Ames, Vice President of Membership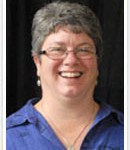 Pattie Ames is the Director of Children's Ministries at St. Columba's Episcopal in Washington, DC, where she has served over 15 years.
Years at Alleghany: I attended camp from 1978-1987, JC of '80, worked/attended Family Camp since 1983, only missing 2 summers.
Gained from 'Ghany: I gained a positive sense of self, leadership skills, the Cooper Dawson work ethic, great role models and my best friends. I also gained my vocational direction — working with children.
Most looking forward to: Giving back! I've received so much from camp, it's an honor to be on the Board and find ways I can give back to camp, support its mission, and bring alums together to do the same. It's also important to me to continue to spread the good word about 'Ghany and give young girls an opportunity to attend camp and experience that Alleghany magic! (At large seat 1, term expires December 2018.) Contact Pattie Ames.
Jed Kincaid, Vice President of Development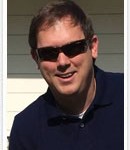 Jed Kincaid grew up in Suffolk, Virginia. He graduated from the University of Virginia with a degree in Electrical Engineering and spent five years in Washington, D.C. working as a telecommunications consultant before returning to UVa to get his MBA from the Darden Graduate School of Business. Jed moved to Sacramento, CA in 2006 to join Progressive Insurance, where he currently works as the Product Manager for Progressive's private passenger auto insurance product for the state of California. Jed and his wife, Valerie, have a son, Rett (6 years old), and a daughter, Kate (3 years old). Jed is currently praying for a wet winter, so that we have water, but also so he can take his kids skiing! (Green Team alum, term expires December 2019.) Contact Jed Kincaid.
Years at Alleghany: Jed worked on the Green Team from 1994-1997. He spent three summers in the kitchen and one as the "river-man". He's also the alumni of quite a few Family Camps both before and after his time on the Green Team.
Gained from 'Ghany: Connection and common experience with his family —  his two sisters were both Campers and Counselors at Alleghany and his brother preceded him on the Green Team; Great friendships and memories; invaluable exposure to the beauty of the Greenbrier Valley and the simpler things, as well as a little bit of hard work; and the privilege of getting to work for and spend some time with Cooper along with all the other great people at Alleghany.
Most looking forward to:  The ability to maintain a connection with Camp from so far away, while helping to make physical improvements as well as help maintain alumni connections. Most of all to helping to ensure access to those who want to enjoy the Camp Alleghany experience by helping develop and support the Scholarship fund.
Elizabeth Dawson Shreckhise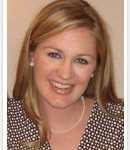 Elizabeth Dawson Shreckhise lives in Staunton, VA during the year with her husband Matt and sons Mason and Ellis. Formerly a School Counselor, she now is proudly working full time for Camp Alleghany as the Assistant Director. She assists her father, Sam Dawson, in outreach to new campers, hiring and interviewing staff, and helps keep the camp website current, writes and updates camp literature, and organizes and supervises much of the staff training and program planning for the summers. Most recently she launched Alleghany's new online registration system, and is working on more projects to bring Alleghany into the 21st century while still preserving the history and tradition that 'Ghany is so deeply rooted in. (Camp Alleghany, Inc. representative, term expires December 2017.) Contact Elizabeth Dawson Shreckhise.
Years at Alleghany: I began my camping experience as a camper at Alleghany when she was seven-years-old. After spending ten summers as a camper, she went through the JC program, became a full-fledged counselor, and continued to take on leadership roles such as Head of Dance and Unit Head. In the summers of 2002 and '03 she was the Head of Junior Camp. She took a few summers off to earn her Masters Degree in Education and Human Development, but returned to Alleghany in 2006 to serve as the Head of Senior Camp. Presently the Assistant Director
Gained from 'Ghany: The confidence to be myself and the motivation to work tirelessly towards reaching my goals. I also learned how to work as a team, compromise, and share small living spaces with several other people!
Most looking forward to: Connecting 'Ghany Girls and Guys of all ages from all places with each other; uniting together with a common goal of enriching each others' and future campers' lives.
Debbie Tiemeyer Richmond, Secretary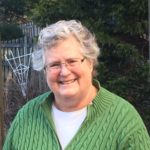 Debbie Richmond is a Business Operations Manager for Lidos Corporation. She has been with the company for 29 years through multiple mergers and acquisitions. She currently resides in Damascus, Maryland with her husband Jim and their two daughters Alex (21) and Jessie (20). (50s rep, term expires December 2018.) Contact Debbie Richmond.
Years at Alleghany: Debbie started attending camp at age 11 in 1970. She spent six years as a camper, was a JC in 1976, and a Counselor for 11 years, spending her last two years as Head of Senior Camp. Debbie continued to attend camp as a Family Camper where she started to bring her family when her girls were just infants. Debbie has been a Mini Camp counselor for 12 years.
Gained from 'Ghany: I've gained so much. I don't think I'd be the person I am today if I hadn't attended 'Ghany.  'Ghany friends last a lifetime even if you don't talk to them everyday. I also gained the self confidence, work ethic, and leadership skills that have made me successful in my career.
Most Looking forward to: To continue to give back to 'Ghany and be able to help provide the opportunity for new girls to learn and enjoy the magic that is 'Ghany.  
COUNSEL
The Ford Law Firm
203 West Randolph Street
Lewisburg, WV 24901
(304) 645-1858
Richard E. Ford Jr., Manager
Richard E. Ford Sr., Member
Committee Structure:
Any interested alum may volunteer to serve on Membership, Reunions & Special Events, or Development committees:
Executive Committee
President
Secretary
Treasurer
Vice President, Reunions, Membership & Programs
Vice President, Development
Membership Committee
Reunions & Special Events Committee
Development Committee
Scholarship Committee