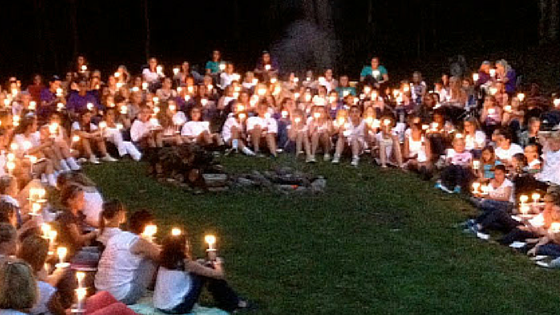 Camp Alleghany offers one one-week session (Mini Camp) for rising 2nd-5th grade girls and two 3-week sessions for rising 2nd-11th graders (Term Camp) — (or a combination of both Term Camps for a Full Term of six weeks). We also offer a Family Camp in August and an Alumni Reunion Weekend called the L.O.L Weekend (for alumni over 21 years of age) each spring.
Dates for Summer 2018:
Mini Camp: June 17-June 23
First Term: June 24-July 14
Second Term: July 15-August 4
Full Term: June 24-August 4
Family Camp: August 5-12
Registration for Summer 2018 is open to the general public for Mini Camp and Term Camp with an Early Bird Discount rate for both applying until Midnight on December 1, 2017. Many previous campers already registered for 2018 at the end of summer camp 2017, meaning space is limited. You should plan to register as early as possible.
Click here to learn more about or apply for the Lantern Scholarship.
Our 2018 Family Camp registration opens February 1, 2018 (we will post updates as we get closer next winter).