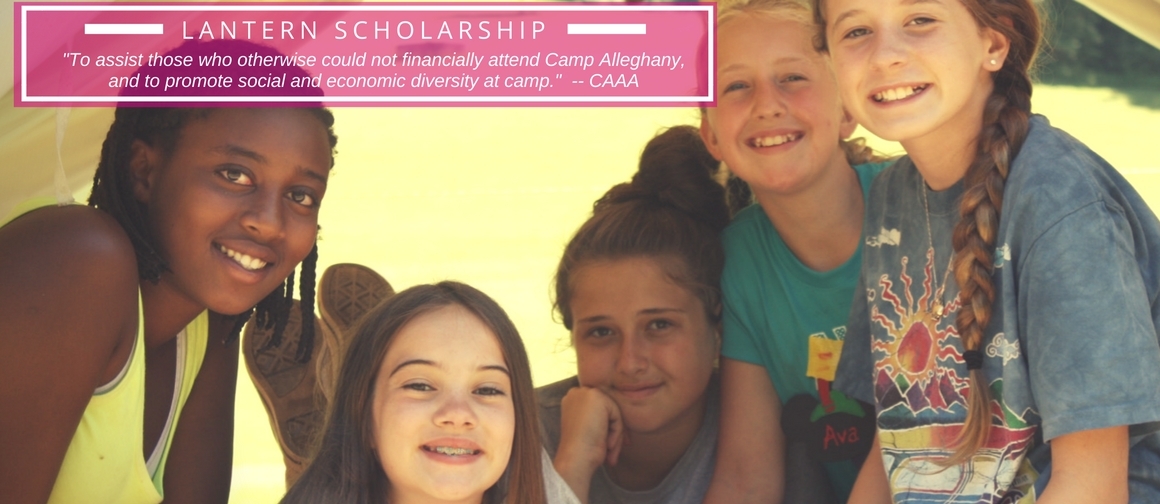 The Camp Alleghany Alumni Association  is excited to announce that we have partnered with the Greater Greenbrier Valley Community Foundation(GVCF) to create the Lantern Scholarship Program. This program accepts tax-deductible donations which directly provide scholarships for campers at Camp Alleghany.
The selection of recipients, from applications received by the Alumni Association, occurs annually prior to the camp season. The CAAA Scholarship committee will make these selections and Camp Alleghany will be notified of awardees.
When you click the button below, a browser tab will open to the GVCF site that manages the CAAA scholarship fund. After you're there, please follow the two steps below:
Donate to the Scholarship Fund
Click the Paypal icon and follow the instructions
A message box will appear on the confirmation page. Please write CAAA Lantern Scholarship, plus an optional "in memory of" if you wish to donate in memory of a specific person.
Thank you for your interest in the CAAA Lantern Scholarship Program. If you have any questions please email Stephanie McPherson Astley.